How To Place A Wholesale Order
Step 1: Submit your wholesale order request

Click here to complete your order request form

Our MOQ (minimum order quantity) is 10 units. That means that all wholesale order requests must be for 10 units of any Black Vanity product(s). Requests for quantities below our MOQ will be denied.
Step 2: Receive your order confirmation and tracking number

Our Customer Success manager will personally send you an email with confirmation that we received your order request, payment, and contract.

She will also provide you with your estimated fulfillment date (the day we promise to get your products in the mail and on their way to your door) and a tracking number.


Please allow 3-5 business days after completing step 2 to hear a response.

Please direct any questions to wholesale@shopblackvanitycosmetics.com
Step 3: Unbox your new merchandise

This is the best part! Unbox your new merchandise and add them to your shelves or gift bags in no time.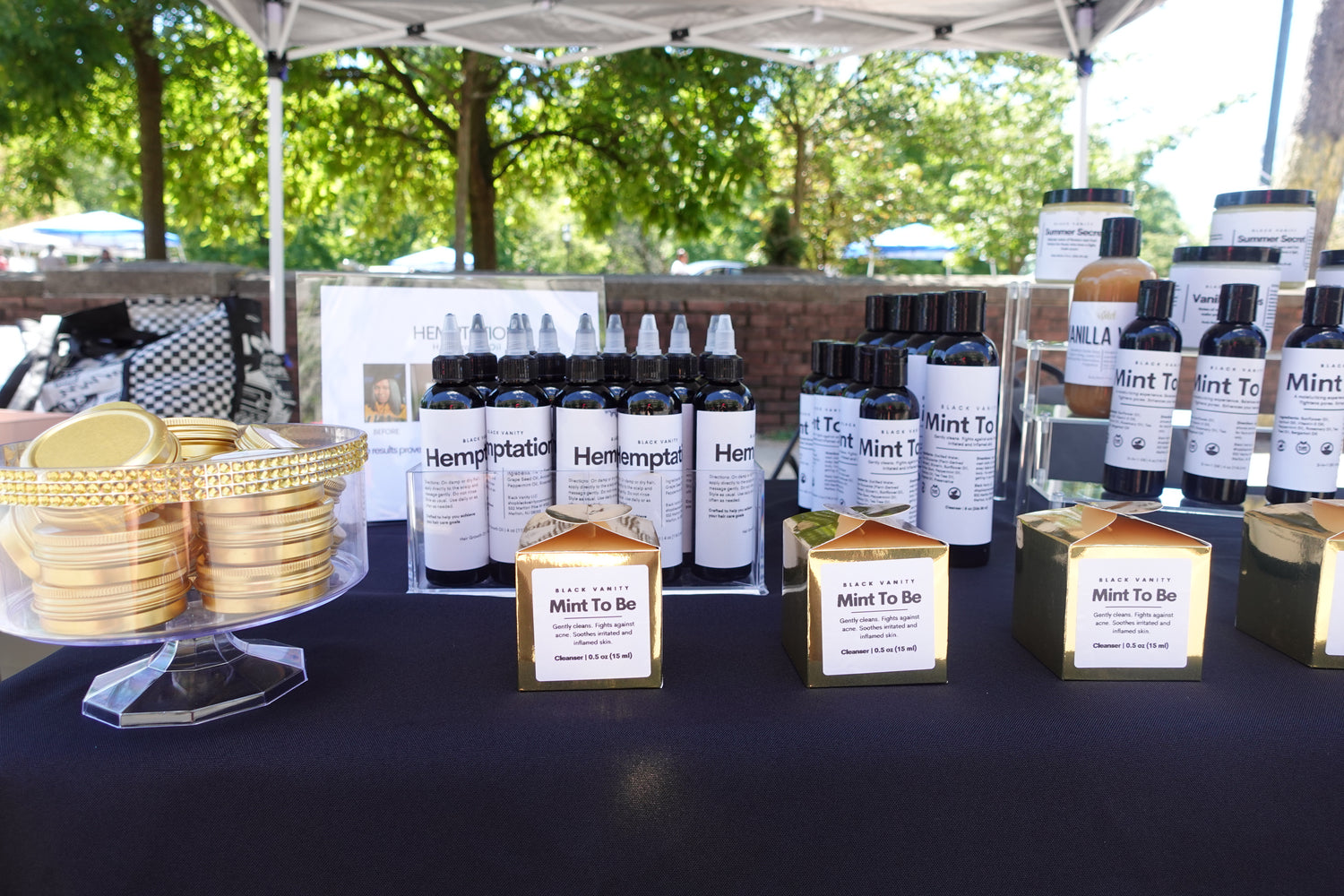 About Our Wholesale Program
We would hate to keep you and your customers from the Black Vanity products you love, so we've created a program to empower you buy in bulk.
Wholesale customers receive special discounts, exclusive size options, and more!
Submit Your Order Request
FAQs
What are the perks of purchasing wholesale from Black Vanity?

This program is bigger than just products. Joining our wholesale program comes with amazing perks like

Joining our weekly "Black Vanity Vendor Network" newsletter where we share exclusive deals, helpful resources, and cool collaboration opportunities
Exclusive pricing for all your Black Vanity favorites
Vendor discounts at Black Vanity's next event
All wholesale orders receive USPS priority shipping
Who can place wholesale orders?

Individuals & organizations looking for

Staff gifts
Team gifts
Party favors
Gift bag favors
Bulk inventory (stores, shops, & boutiques)
Bulk hospitality amenities (air bnb, hotels, etc.)
Do you have a minimum order quantity?

Yes. You must order a minimum of ten (10) units for each product you request