FAQs
Get all your Black Vanity questions answered!
Our Products
Can you mix and match products or collections?

Yes, you can!

We recommend using complete collections to better quality and faster results, but all of our products compliment each other well.

Before deciding on which products you should get, assess your goals.

For example, if your goal is to even your complexion then our Stay Golden & Petal Passion collection are perfect for you! Feel free to create your own custom skin care routine with those products.
Can I mix Black Vanity products with another brands?

Please do your research.

Black Vanity crafts clean beauty products that created to nurture the skin and hair. We know that we use natural and toxin-free ingredients in our products; however we cannot control the formulation or manufacturing of anyone else products.

We recommend doing patch tests in the creases of your arm/elbow when testing out new products and how they work together.
Are Black Vanity's products available in stores?

Not yet, but we're working on it?
How can I place a wholesale order?

Black Vanity considers orders for ten (10) units or more of any one product to be a wholesale order.

To receive your discounted wholesale price, please send an email to blackvanitycompany@gmail.com
Hemptation
How long does it take to see results?

We recommend using the Hemptation collection consistently as directed on the labels for at least 30 days to begin seeing results.

Some customers have reported seeing results within 2 weeks of using Hemptation while others have reported seeing measurable results in 11-12 months. Results vary based on your hair's chemistry and health.

Remember -- Hair growth and health take time. Don't rush the process.
What is the best way to incorporate hair oil into my routine?

You should apply hair oil to your scalp, hair, and ends after every wash day.

For those that struggle with balding, alopecia, and/or thinning, we recommend also using hair oils nightly followed by a 5-minute scalp massage.

Hair oils can also be used to:

Add to your favorite conditioner to add more slip for detangling
Give yourself a hot oil treatment at home
Trap moisture into braids, twists, and locs
Will Hemptation Beard Oil cause me beard to look oily/greasy?

Nope! Our Hemptation Beard Oil is formulated with lightweight, but ultra-moisturizing ingredients so you can keep your beard (and the skin underneath it) moisturized without looking greasy.
Petal Passion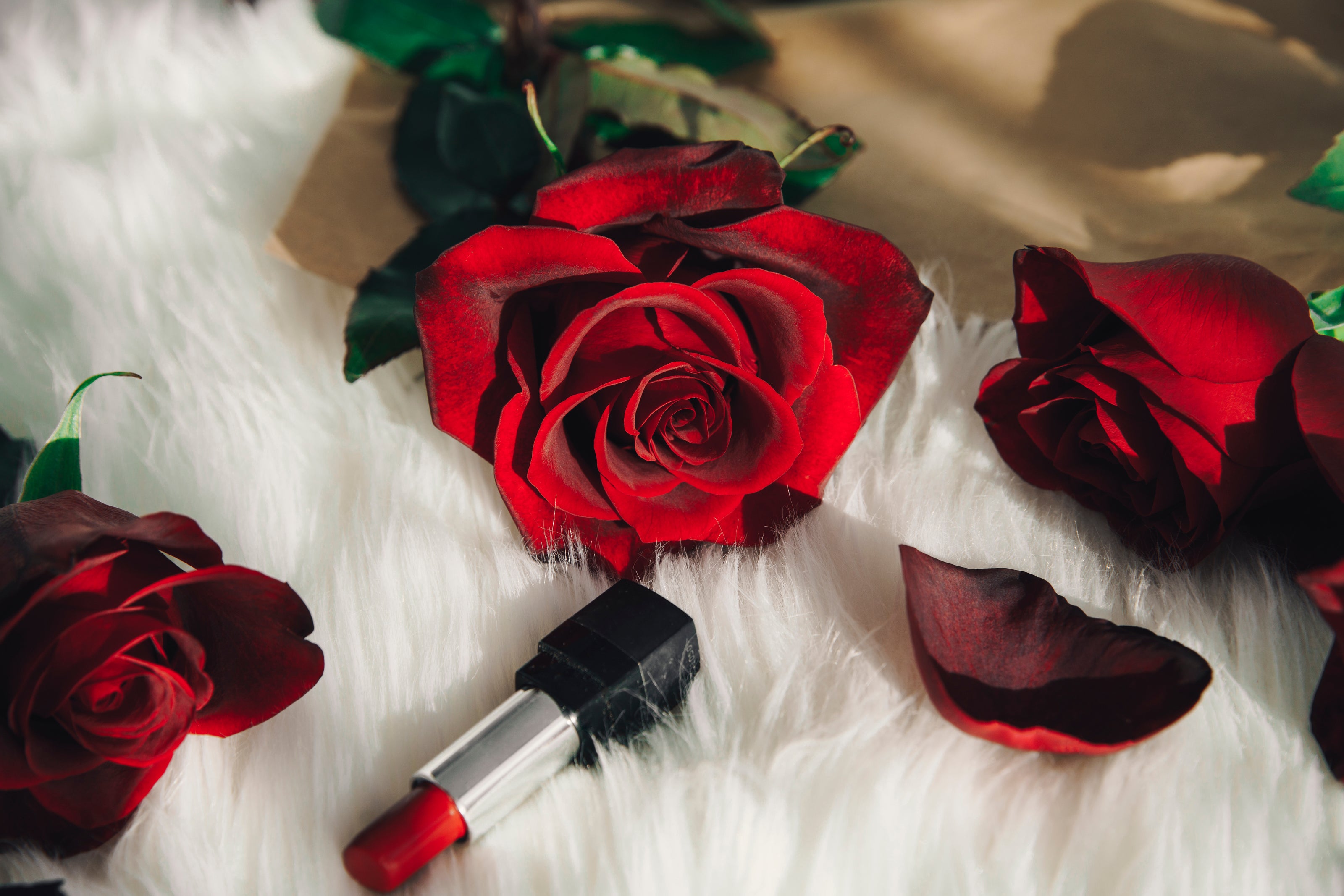 What are the benefits of toner?

Even skin tone
Tighten your pores
Restore your skin's pH balance
Reduce redness and rough patches
What are the benefits of rosewater?

Reduces acne
Reduces puffiness
Balances skin tone
Soothes skin inflammation & irritation
What are the benefits of hibiscus?

Treats hyperpigmentation
Improve skin tone and texture